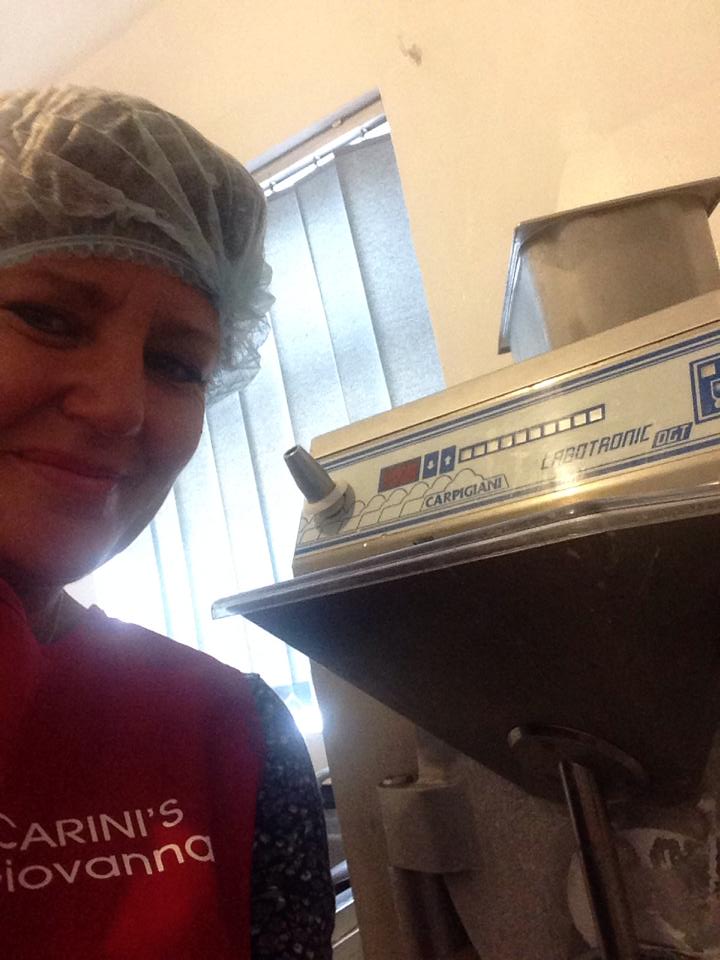 We have a long-established reputation for making our own, fresh made ice cream on the premises. We still make our Vanilla to the Original "Carini Recipe" and have been doing so since 1921.
We have won awards for our freshly made ice creams and in the summer months we take our ice cream stall to the local fetes. We are very much a part of the community and these days the shop is known as a local institution.
Giovanna loves to try out different flavours of ice cream and have included Salted Hazelnut, Peanut Butter and even Mince Pie flavour for Christmas. You can see some of the flavours in the gallery below.